BRITISH BRED QUEENS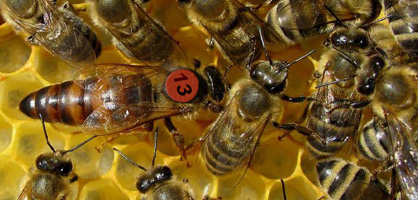 I've kept bees for 42 years and have 2 BBKA certs plus the NDB teachers cert. I'm also a member of the BBKA and the Dover Bee Keepers Group.
Over the years I've bred the best queens from Buckfast Breeder queens from Denmark as I've found these to be so gentle and productive. I test for hygenic behaviour in my own Kent queens that are selected over a 2 year process. I'm fully inspected every year by the regional BDI so I offer you the best of British queens at a very reasonable price.
---
5 / 6 FRAME NUCS WITH BRITISH BEES bees4ujean@gmail.com
£205 for a 5 frame nuc with correx nuc box included on Hoffman frames & marked over wintered queen.
£15 deposit. Order early as these sell very quickly every year. Email for order form
All nucs are collection only.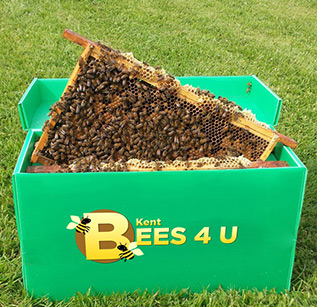 ---
Queen collected by arrangement £42.50
Posted Queen, @ £42.50 plus 1st Class signed £4.50 = £47
Next day delivery will depend on area & cost will be around £8 Plus cost of queen
Saturday morning deliver queen plus Depending on area £14.50
All subject to availability, email me for details on
bees4ujean@gmail.com
---